As a new year has dawned in the midst of the pandemic, the National Assembly, Korea's legislative branch, gave encouraging gifts to trademark owners by approving amendments to the Trademark Act. The amendments introduce features such as a partial rejection system, a re-examination system, and an expansion of the ways in which trademark holders can prove "use" of their registered trademarks.
The revisions were promulgated in early February. The partial rejection and re-examination systems will take effect from February 4, 2023 (one year after promulgation), while the expanded scope of trademark use will take effect from August 4, 2022 (six months after promulgation).
What is changing?
(Partial Rejection System)
Under the current system, where one or more designated goods/services under a trademark application have reasons to be refused, the entire application is doomed to the same fate. It's an all or nothing game. The only way to save the application without an appeal process is to file an amendment to remove the problematic goods/services (i.e. giving them up entirely through deletion, or splitting off into a divisional application), inevitably at the expense of time and dollars.
However, the amended Trademark Act will allow partial rejections of applications. Specifically, examiners may refuse some of the designated goods/services while granting registration of the application for the remaining specification. In cases where the applicant is content to forfeit the refused goods/services, no further action is required on their part to have the application registered for the remaining non-problematic goods/services. This is comparable to practices in other jurisdictions like the US, China, and EUIPO.
Also, in line with the partial rejection system, applicants will be able to file an appeal with the IP Trial and Appeal Board (IPTAB) with respect only to the refused goods/services (as a whole, or in part), as opposed to the entire specification of designated goods/services. For further convenience to the appellant, it will be possible to abandon certain goods/services while the appeal is pending with the IPTAB.
(Re-examination system)
Currently, once an application is finally rejected, the only recourse is to appeal to the IPTAB, no matter what the grounds of rejection are. This is the case even if the application was rejected for non-substantial reasons that can be cured simply by amending the mark or the designated goods/services.
The revised Act introduces a re-examination system, where in such straightforward cases applicants may request re-examination and simultaneously file an amendment to cure the rejection grounds. Re-examination by examiners is faster, more convenient and less costly compared to an appeal. This gives applicants another option to choose upon deciding how to respond to an examiner's final rejection.
(Expanding types of trademark use)
A trademark registration confers an exclusive right to the use of the registered trademark. Traditionally, trademark "use" has been premised on possession and transfer of ownership of physical products. By legal definition, the term "use" of a trademark means, inter alia, transferring or delivering goods or packages of goods on which trademarks are displayed. There have been discussions as to whether this definition is optimal or adequate for digital products.
The amended Trademark Act addresses this issue by including the provision of trademarked goods via a telecommunications line (i.e. online provision) within the core definition of "use of a trademark", in addition to exhibiting, importing, or exporting trademarked goods for the same purpose. Common examples of this type of use may include uploading or providing subscription services for trademarked computer programs, transmitting e-books and digital files, and providing apps, e-coupons or emoticons via app stores.
What to expect?
These changes are expected to aid applicants, especially individuals or small and medium sized enterprises who are often unfamiliar with trademark prosecution, in securing trademark rights while also saving time, money, and effort that previously had to be spent analyzing trademark examiners' grounds for refusal.
In addition, the expansion of the types of online trademark "use" reflects the growing increase in the number of digital transactions in the e-commerce market. The new Act will be welcome news for trademark owners, for example whether they need their own online use to be recognized as legitimate "use" to defend a non-use cancellation action, or when their trademarks have been used online by others without authorization and they wish to pursue a claim of infringement.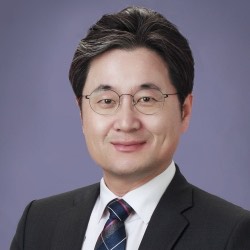 Latest posts by Ben YUU (see all)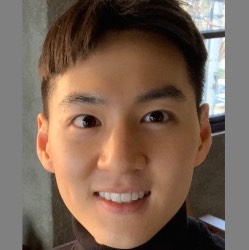 Latest posts by Samuel PARK (Legal Intern) (see all)